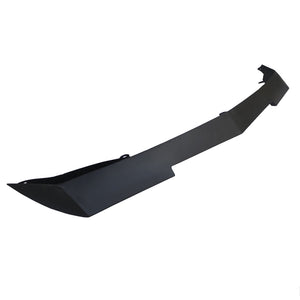 Tired of the horrible fitting and looking front Air Dams over the years? Get something that fit and looks right! This design comes right from Brazil and will give your Maverick a whole new aggressive look.  These are made by hand in raw sheet metal and not fiberglass so the longevity of these are suburb! 
These products are bought in though Brazil where the Maverick is a very popular and unconditional loved "muscle car" since there are no other Ford "muscle cars" in South America. These cars can reach up to $100,000!  They take pride in the Mavericks and the quality of these parts are better then most if not all mass produced after market parts sold in the US.
Look at this beauty with this Coyote Style Air Dam!
*photo shown above and in main photo are shown painted. these come in raw sheet metal. 
Keep in mind since these are shipping right from Brazil (South America) there is a higher shipping cost including import taxes for these. However if you are looking for the best of the best for your Maverick these parts are the highest quality you can get!  

These will take an average of 15-20 working days to make and about two to three weeks for transit.