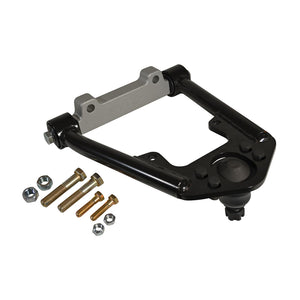 These control arms feature a billet aluminum cross shaft and xAxis™ Sealed Flex Joints for improved handling on your Ford Maverick. Camber can be set at 0, -1, or -2 degrees. There are +3 degrees of caster built into these control arms for improved return to center with modern radial tires. They are compatible with both OEM-type spring and shock combinations or aftermarket coil-over kits.
Adjust camber and caster for maximum handling and performance with these adjustable control arms by SPC Performance. These control arms allow for changes when fine-tuning suspension alignment angles. 
Sold Individually. Mavericks will new two for a complete set.